How to Choose a Modern Fabric Sofa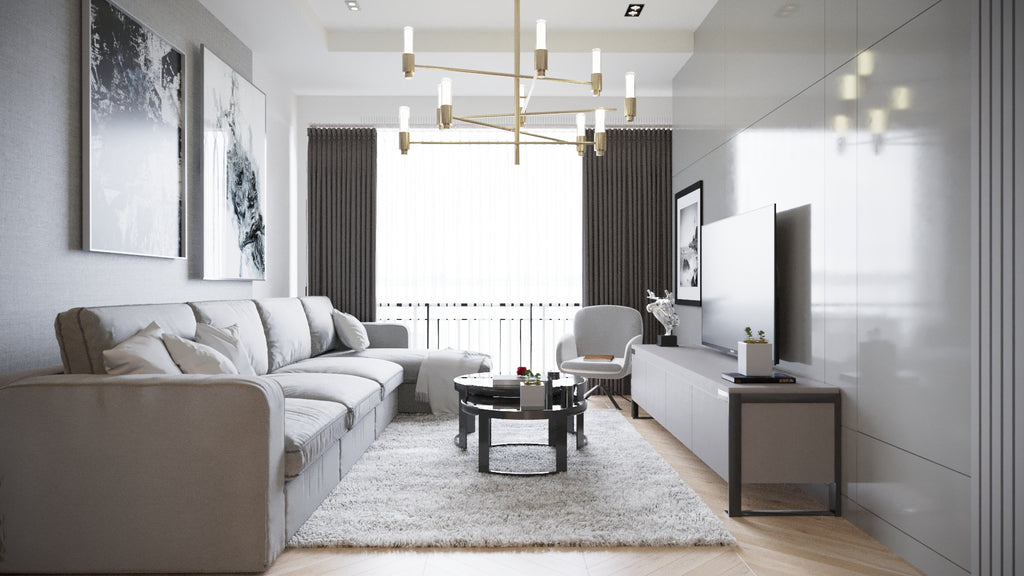 Looking to buy a sofa but not sure which kind of upholstery is right for you? Here's our guide to choosing the perfect one.
Why fabric?
The first choice to make when it comes to a new sofa is deciding between fabric and leather upholstery. Leather can be a long-lasting and beautiful choice, but it's also the more expensive option. For busy families, a sofa with a removable fabric that can be washed is a great alternative to a leather sofa. Fabric also adds softness, warmth and contemporary edge to a space, and can often be a more affordable option.
Fabric types for you
Depending on your needs, you can choose from natural or synthetic upholstery for your fabric couch.
Natural options include linen, cotton and rayon. Linen is a strong, durable option that will soften with age and wear, and will feel cooler in summer and warmer in winter. Cotton is available in an almost endless combination of colors and patterns, and is a cost-effective solution.
Synthetic options, such as polyester and nylon, are easier to clean and will last longer than natural fibers. A linen-polyester blend can offer the best of both worlds: easy to clean and luxurious look. Synthetics are a smart choice for young families. Velvet will add a hint of glamorous look to your space.
Once you've chosen the material, it's time to consider the look and style.
What style of sofa is best for me?
Square low arms, modular, with a distinctive Italian look. Comfortable seat and back cushions create a soft, enveloping feel.
Narrow, tapered arms ensure a slimline silhouette, while a metal base lifts it from the floor and gives a light look. Wide seats ensure comfort to the user.
Originally created in the 1950's, this style made its comeback with great success. These are timeless designs that feature a unique use of wood such as solid oak and walnut in arms and legs, together with fabrics.  
The latest trend is strongly influenced by the 70's, which features curvy shapes on sofas and armchairs, rounded edges, and the use of colorful velvet and boucle fabrics. Those sofas are versatile, since they fit in any space, and make a statement in the room.